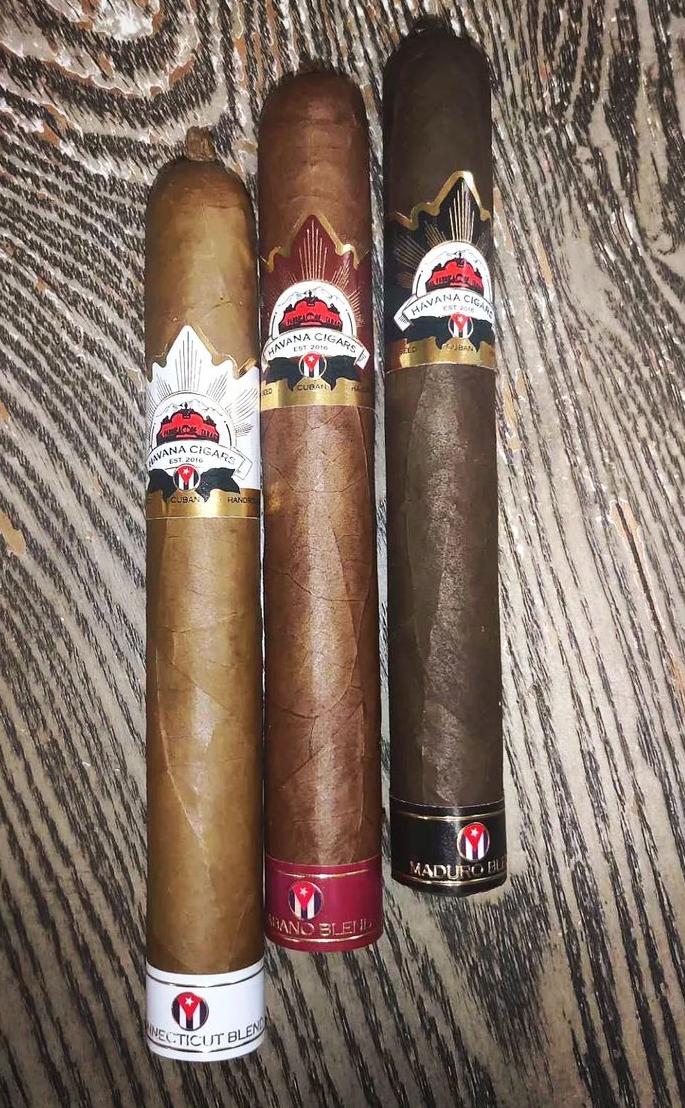 Havana Cigars- The Ramirez Family Official Havana House Cigar - Havana Cigar - Available Exclusively @ Havana Cigars ATL
Come and Experience a Real Cuban Cigar Shop; Havana Cigars is the only Cigar Shop in Atlanta Owned and Managed by The Ramirez family from Havana Cuba. Proudly Located in the heart of the Old Fourth Ward, our Premium Selection and House Blends will pair nicely with a Cafecito Cubano.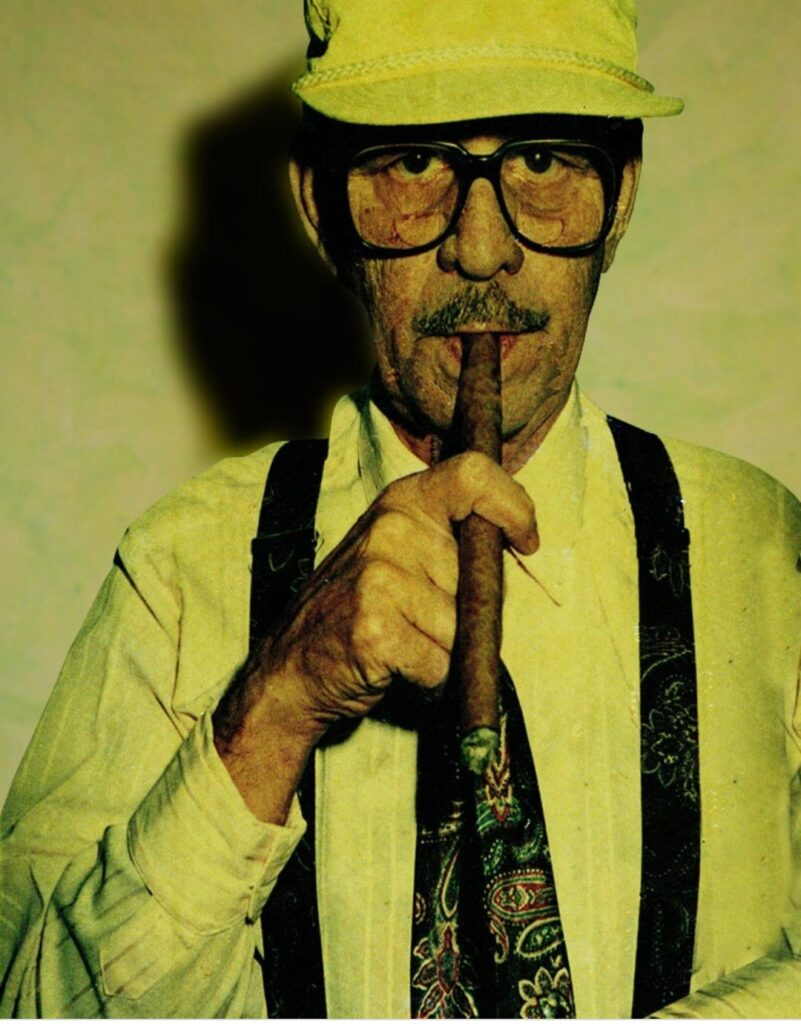 The Gomez Sanchez family has been in the cigar game since 1934 when Don Pedro Gomez began his family's legacy in Havana, Cuba. Today, his grandsons continue the family business together with partner Al Micallef to create some of the finest cigars in the world like Leyenda. This impressive premium features a 5-year-aged Ecuadorian Habano wrapper over a three-country blend of Nicaraguan, Dominican, and Honduran long-filler tobaccos resulting in a classic Cuban profile along with notes of natural sweet tobacco, black pepper, and roasted nuts. These medium to full-bodied Leyenda Churchill cigars are satisfying and delicious.

The only Afro Latina Cigar Line. We are proud to have been the first shop in Atlanta to carry the fine line. 
Cultivated in Estelí, Nicaragua and inspired by our grandmother
Here is your passport to the caribbean and a celebration to the diverse beauty of Afro-Cuban women.
La Negrita, La Mulata, La Clarita
Tres Lindas Cubanas Cigars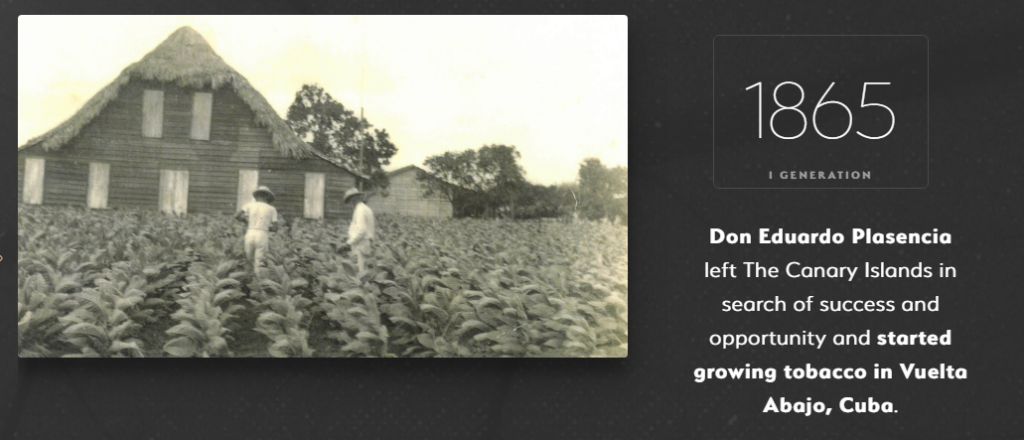 The Plasencia family has been growing tobacco and making cigars for over five generations. Making many popular bands like Davidoff of Geneva since 1911, Rocky Patel, Gurkha, & Romeo y Julieta, the chances you tasted a cigar or tobacco grown by the Plasencia Family is very likely. The Plasencia Family decided to create their own super premium line that showcase their exceptional skill in cigar making with a handful of premium offerings. The Plasencia Alma Fuerte features some of the very best tobaccos grown by them, composed of an all Nicaraguan core of long-fillers wrapped in an oily Nicaraguan Habano wrapper. Making the Plasencia Alma Fuerte an exceptionally bold blend with a rich flavor profile. The blend delivers hints of cocoa, leather, and spice in a very complex and balanced smoke that's enjoyable from start to finish, with exceptional construction of course. These Small-batch beauties earned an impressive 94-rating by Cigar Aficionado in 2020 and was named the #1 and #2  Cigar of the Year. Plasencia Alma Fuerte cigars are a winner for sure, so grab a box today and enjoy what took five generations to perfect.

La Rosa de San Diego Cigars
American Caribbean Cigars has long been known for producing cigars of outstanding quality for brands like Gurkha, Torano, and Leccia Tobacco. With the introduction of La Rosa De San Diego, they now have a premium cigar blend of their own, and it's nothing to shake a stick at.  Handmade in Nicaragua, La Rosa De San Diego Connecticut cigars present a memorable mild-medium-bodied smoke that conveys creamy and milky tones of nuts and cedar in each relaxing draw.  A silky Connecticut leaf sits atop a special blend of filler tobaccos from Esteli, Jalapa, and the Dominican Republic, resulting in a beautifully balanced profile to satisfy any lover of smooth, nuanced, and mellow cigars.  The La Rosa de San Diego line pays homage to an area of Cuba known as San Diego de Los Baños. This area is located on the western border of the well-known province of Pinar del Rio. The region is famous for its sulfur hot springs, but also contains a mineral rich soil ideal for tobacco. Starting in 1883, the region saw the first of many cigar factories emerge. There is a tie to the region via American Caribbean Cigars' President Damian Tapanes' whose paternal lineage is said to be "woven deep in the tradition of cigar making in San Diego de Los Baños." With La Rosa de San Diego, Tapanes set out to create a cigar steeped in Cuban Tradition.